Non-refundable Christchurch to Greymouth (discounted RETURN fare)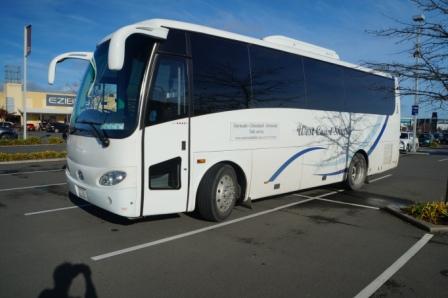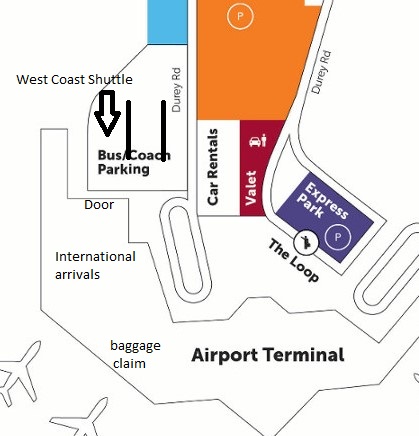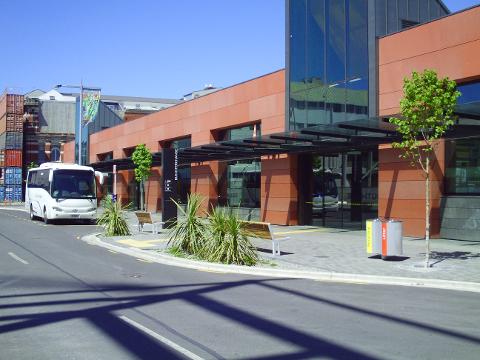 Duration: 8 Hours (approx.)
Location: Christchurch, Canterbury
Product code: PUHTDU
Return and Discount Fares
To receive the discounted price for the return fare it must be paid in full before date of travel, no other discounts apply.
Please add return date and place of pick up in the comment box if not for the same day return.
The date for travel using a Return Fare booking is not transferable.
The return fare is non refundable.
Discounts off the standard fares are as follows:-
10% for Senior Citizens (65 years or older or'NZ SuperGold Card holders', Fulltime Tertiary Students with current ID,YHA and BBH members (current ID Required).
50% for Children up to an including 13 year's old if accompanied with a full fare paying adult.
One fare for any or all zones for Unaccompanied Children (subject to indemnity form being completed).
West Coast Regional Council Total Mobility Vouchers are accepted with one voucher to be used for each direction. Each voucher has a maximum value of $15.00 of the applicable fare
Terms & Conditions
Cancellation and Payment Policy
Payment is required prior to travel, no seat is confirmed untill payment is received
Credit card will not be accepted by the driver unless by prior arrangement with the Management of West Coast Shuttle 2007 Ltd A surcharge is of $3.00 per person is added to all persons either being picked up or dropped off at the Christchurch Airport.

Bookings can be rebooked for another date only once and at no charge provided 24 hours notice is given. Failing to meet the 24 hrs notice will incurr a penalty fee of 50%
Cancellation more than 24 hours incurs a penalty of 10%
Cancellation less than 24 hours incurs a penalty of 50%
Cancellation within one hour of departure time penalty of 100%
No shows also 100% penalty (no refund or transfer of booking)
Any refunds will be credited only to original credit card number

The $95.00 return fare is non refundable and non transferable.
For return journeys you are booking the outward leg only. Please enter the date for the return journey in the Comments box.

Christchurch Airport
For all Passengers to be dropped off or picked up at the airport, a surcharge of $3.00 per person will apply.
All passenger drop off and pick ups will be at the Bus stop for urban buses to the city leaving from the Northern end of the International Arrivals Hall. This is for all passengers both Domestic and International travellers.
Follow signs to 'Regional and Intercity Shuttles'
Visit our timetable page to find out details about shuttles from Christchurch to Greymouth.
As the road crosses two Alpine passes, West Coast Shuttle 2007 ltd cannot make guarantee the arrival time of any of its schedules and shall not be liable for any damages due to delays.
We recommend that you have adequate travel insurance particularly during winter months.